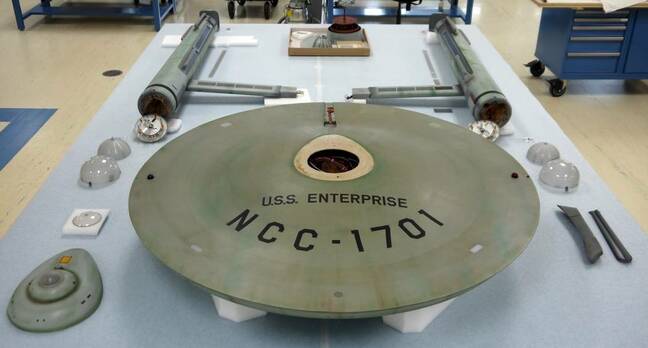 Spotted on The Register a few days ago, Researchers at the Smithsonian Institute are planning to show off the original model Starship Enterprise from the TV show. Before they can though, it needs restoration after years of hard work in the studio.
I'm always fascinated how much mucking around studio models experience and how little we see of this on screen. Space 1999 Eagles were re-painting, repaired and modified through their lives and yet we didn't spot it. (OK, people who sit with the pause button on a DVD probably do but I'm happy that's not me).
It's sacrilege, at least as far as one of my friends is concerned, but I don't even think this is the best version of the Enterprise. The modified and updated model from the first film looks far better to me. I wonder where it it now?
Anyway, go and read the article, it's fascinating
.