Part of my workbench clear up revealed this little wagon. I picked it up for a quid from a box at Stafford show a few months ago.
I knew I'd seen something similar before in print but couldn't place it. Since the show hadn't been as expensive as expected, I thought I'd have it out of interest.
Digging through old issues of Narrow Gauge and Industrial Modelling Review, I find the piece by Roy C Link I remembered.
The wagon is part of a set made by British toy maker Condon. For your 2 shillings spent at Woolworths, you got a loco and 3 wagons. Each has a tilting bucket that's missing from mine. Ostensibly OO gauge, the loco wasn't motorised and you'd not want to put it on any 2-rail track as the whole thing is diecast with no insulation.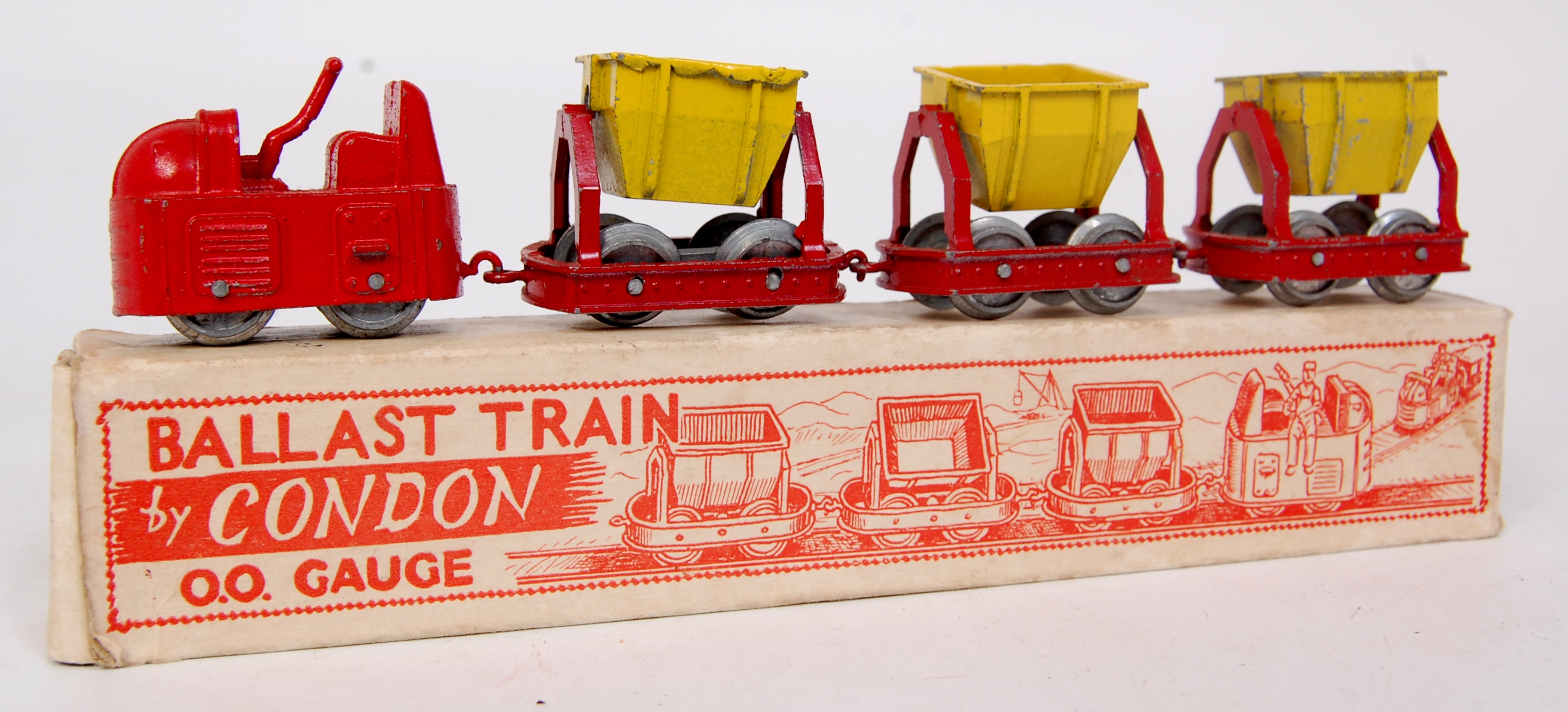 I have a feeling that this wagon will find its way into the background of a layout, sat in some weeds and growing rust.